education as a fundamental human right. We see it as our responsibility to help every teenager to discover a career path which feels right for them. We facilitate the manifestation of a positive self-image guiding towards true empowerment. We embrace our differences and meet each other with a curious, open mind. Only together can we create real change and create a better future for everyone.
an open minded and welcoming society where social mobility* and education equality is a reality for everybody .
We bring young people from different social and cultural backgrounds together and provide them with the tools to discover their strengths, develop their full potential to become the person they want to be, and to take responsibility for themselves and others.
*Social mobility is the possibility for individuals and groups to move to different socio-economic positions within society.
ROCK YOUR LIFE! Nederland provides high quality mentoring trainings.
ROCK YOUR LIFE! Nederland creates a dialogue between students of practical and theoretical education.
ROCK YOUR LIFE! Nederland creates a safe and fun learning environment outside of school.
ROCK YOUR LIFE! Nederland inspires the new generation with diverse future career possibilities.
ROCK YOUR LIFE! Nederland is a network of international Changemakers consisting of students and professionals.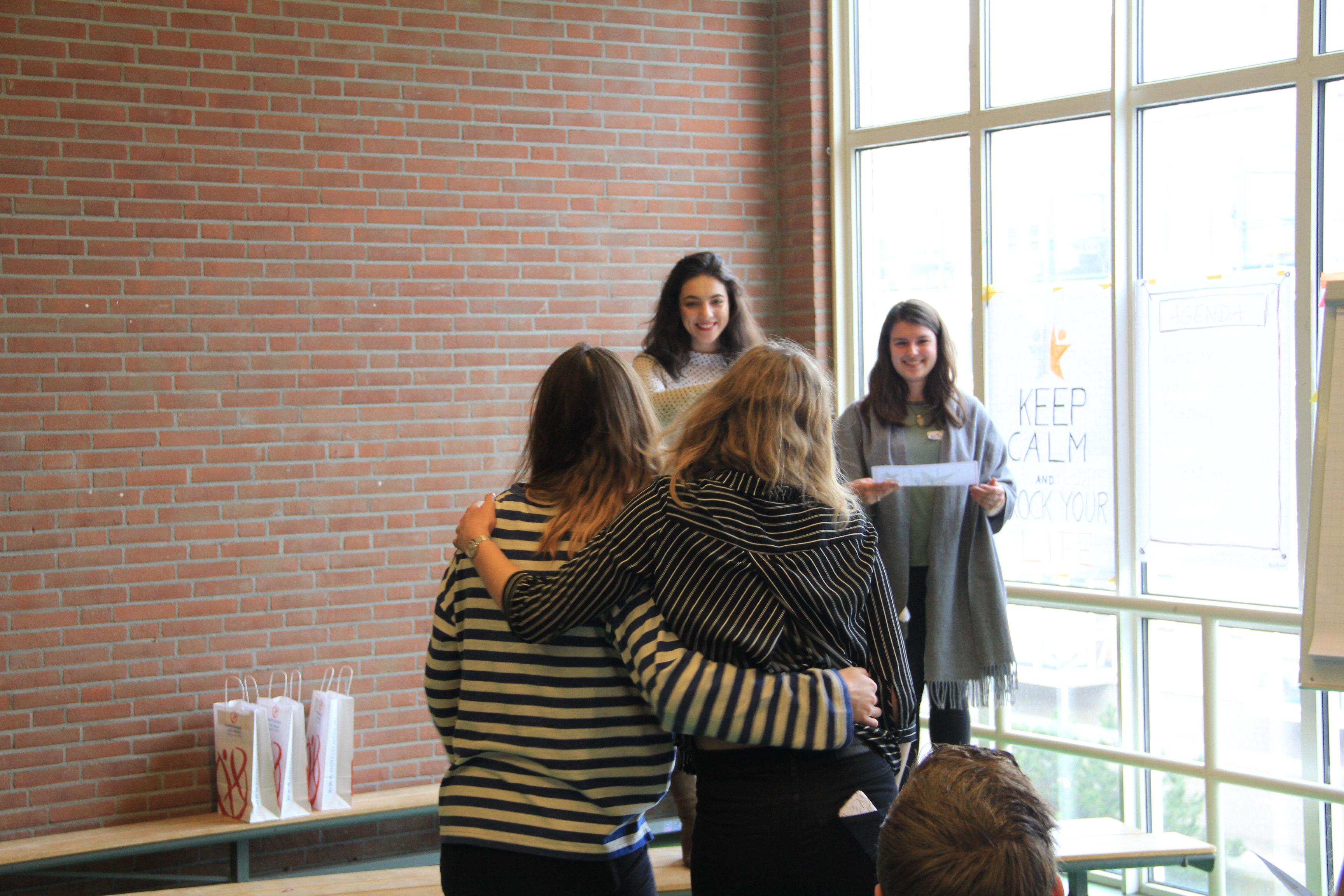 The origins of ROCK YOUR LIFE! started autumn 2008 in Germany, when a group of students headed by Stefan Schabernak, Elisabeth Hahnke and Christina Veldhoen decided they wanted to do more for educational justice.
Elisabeth, Christina and Stefan created a small movement – with the concept of a one-to-one mentoring program between university students and VMBO students. This concept was supported by a nationwide cooperation with companies as training providers.
Thus, ROCK YOUR LIFE! was born.


9.367 students
dedicated themselves to ROCK YOUR LIFE! ever since it was founded in 2009

7.463 Mentoring-couples
were matched by ROCK YOUR LIFE! so far

52 chapters
in Germany, Switzerland and The Netherlands are supporting pupils throughone-on-one mentoring

88 schools
are coorporating with ROCK YOUR LIFE! and therefore offering their students the support and inspiration they need

In 3 countries,
Germandy, Switzerland and The Netherlands – ROCK YOUR LIFE! is committed to greater equal opportunities and social mobility

179 Trainers
were qualified since 2009, are helping the mentors with their task and are supporting the mentees with specific trainings

7.588 students
dedicated themselves to ROCK YOUR LIFE! ever since it was founded in 2009

5931 Mentoring-couples
were matched by ROCK YOUR LIFE! so far

51 chapters
in Germany, Switzerland and The Netherlands are supporting pupils through one-on-one mentoring

100 schools
are coorporating with ROCK YOUR LIFE! and therefore offering their students the support and inspiration they need

In 3 countries
– Germany, Switzerland and The Netherlands – ROCK YOUR LIFE! is committed to greater equal opportunities and social mobility

179 Trainers
were qualified since 2009, are helping the mentors with their task and are supporting the mentees with specific trainings